Charles RodriguezMarch 30, 2015
Alor Star is the state capital of Kedah, and located on the west coast of Peninsular Malaysia. Although, the city is growing at rapid pace, but tourist mainly visit the city to enjoy the scenic view of paddy plantation across the outskirts of this city.
Here is a long list of tourist destinations that you must visit when you are in Alor Setar:
Wat Nikrodharam : it is the capital's biggest, most prominent, and most architecturally impressive Buddhist temple complex, which is strategically located in downtown Alor Setar. It was Built in Thai temple architecture with gilded roofs and colorful mosaic walls, and it is a peaceful destination that caters to mainly Chinese and Thai Buddhist people.
Balai Seni Negeri (State Art Gallery): It was set up with the objective of cultivating interest and appreciation for art in the state. The collection of The Kedah State Art Gallery includes paintings, photographs, musical instruments and handicrafts. Temporary exhibitions are held at regular intervals.
Balai Nobat (Nobat Gallery) :This building accomodates the sacred instruments of the Royal orchestra, played only during royal ceremonies such as inaugurations, weddings and funerals. The instruments you will see here consist of three drums, a gong and a flute, peculiar to the haunting strains of "nobat" music.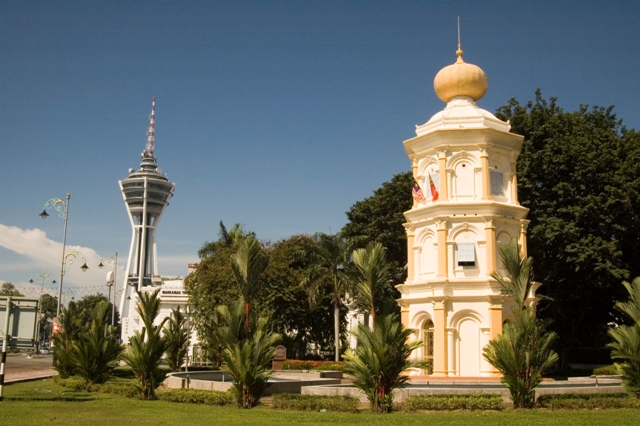 Balai Besar (Royal Hall):it is located towards the back of the Kota Setar Palace complex is the Balai Besar. Earlier, it was a Balai Rong Seri or Balai Penghadapan (audience hall). It was built in 1735 by the 19th Sultan of Kedah, Sultan Muhammad Jiwa Zainal Adilin Muazzam Shah, and it was a beautiful building with wood pillars, roofs and flooring. Unfortunately, the building was badly damaged in 1770 when the Bugis armada attacked the place, and ruined everything. It was, however, refurbished in 1896 to prepare for the weddings of the reigning Sultan's children. Besides weddings, the Balai Besar was also used for official ceremonies and other royal events.
Mahathir Birthplace: The fourth Malaysian Prime Minister, Tun Dr. Mahathir Mohammad, was born on 10 July, 1925 at the house near the ice factory at Kampung Seberang Perak.
Masjid Zahir (Zahir State Mosque):The Zahir Mosque spread over an area of approximately 124,412 square feet. Its center hall (Prayer Hall) measures 62 x 62 square feet and is surrounded by verandahs of 8 feet wide with 4 mezzanine areas, each of which has a dome. The main dome is located at the northeast of the mosque building. It is one of the grandest and oldest mosques in Malaysia.
Get your Alor Setar travel guide here :
 http://wikitravel.org/en/Alor_Star